Procedure for Abandoning Ship
If you are a sailor or vessel operator, it's essential to be aware of the procedures for abandoning a ship.
This critical procedure can help save lives in the event of an emergency and is especially crucial in times of crisis when weather conditions have caused danger aboard the vessel. 
This blog post will provide an overview of what is involved in adequately abandoning a sea-going vessel and discuss some measures to take before initiating such procedures. With knowledge about necessary safety protocols like evacuating your crew and ways to avoid potential complications during evacuation processes, you will be well on your way towards confidently managing difficult situations if they occur while at sea.
In 2020, the International Maritime Organization (IMO) database listed 438 ships worldwide, with 5,767 crew members, abandoned since 2004; not all cases are referred to IMO, so the actual number is higher but unknown. In August 2020, 470 seafarers on 31 ships had been abandoned.
The decision to abandon a ship has severe consequences and must never be taken too lightly. That is why it is important to stay composed and remain calm. When debating when and how to abandon a ship, the first step is to consider whether it is really necessary.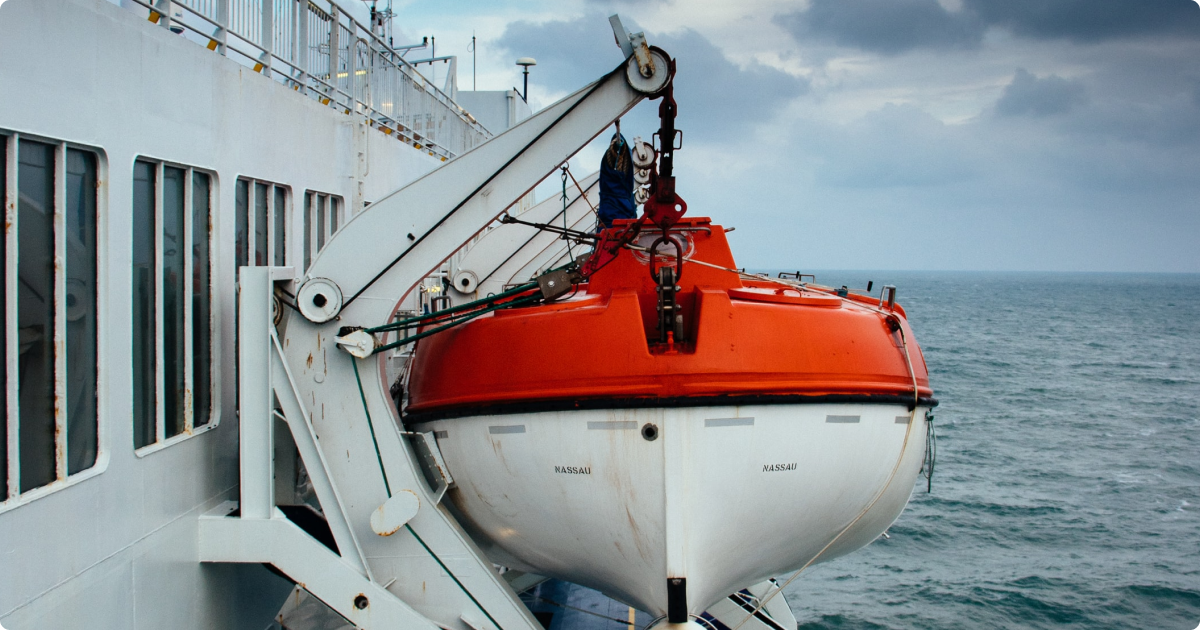 It may sound strange, but it is essential. More than one sailor abandoned the ship only to make the situation worse. This is because there are occasions when a boat simply becomes disabled. Or it starts to sink but only partially submerges. In those cases, the safest thing to do is to stick with the boat. 
Your survivability in a life raft may decrease considerably. You have fewer resources, and it is more difficult to locate you in a life raft. In addition, a disabled boat can better handle bad weather and rough seas than a life raft.
For this reason, abandoning a ship should only be done when you are certain that your vessel will sink. If you are certain that you and your crew are in danger if you stay, it is time to abandon.
Emergency Procedure Guide
Get ready: A life raft is a last resort. A partially submerged boat is still safer and easier for rescuers to see. If you have time, pack extra gear or your dry bag with clothing, blankets, portable VHF radio, flares, food, water, EPIRB, and SART.
Deploy the raft and get on board: Familiarize yourself with the process of your own life raft before an emergency occurs. Before deploying it, remember to tie it securely to your boat with the pintle.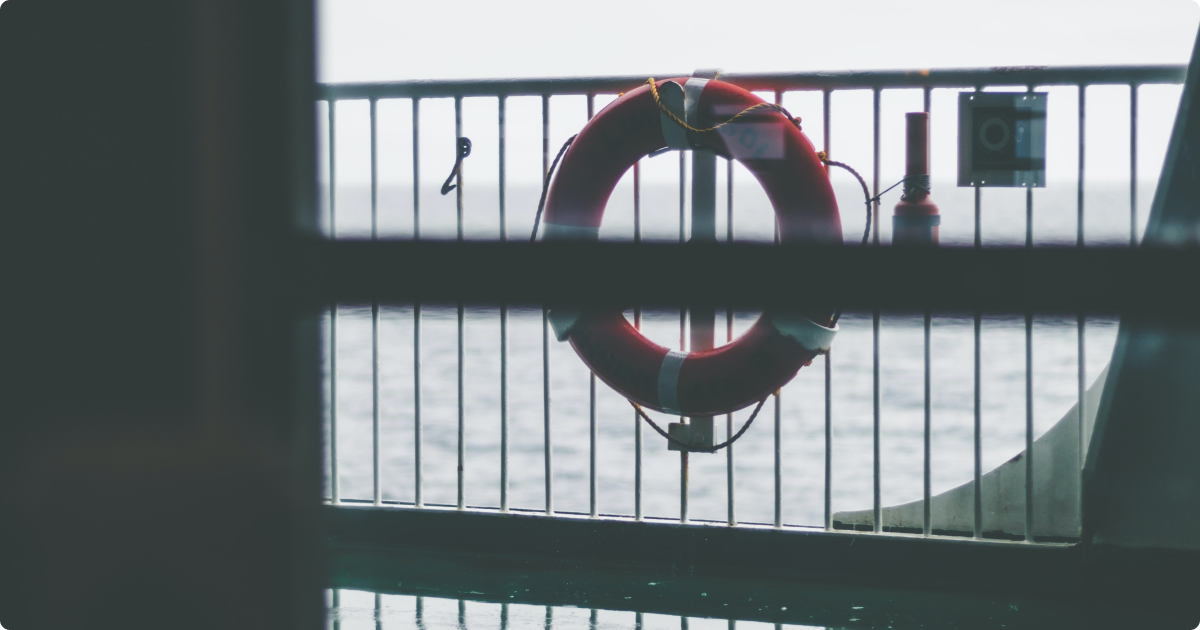 Ideally, approach the raft to your boat and carefully climb aboard. If you must do so, enter the water as close to sea level and the raft as possible. If the raft is farther away, hook your lifeline on the painter and pull yourself into the raft.
Maintain contact: Now, it's time to take care of the raft and crew. Bail out water, operate the EPIRB, call for help, appoint someone to keep a lookout, and take care of sick or injured crew members.
If you are in contact with the Coast Guard by VHF, inform them of any injuries, so they can be prepared. If a helicopter is approaching, report it early, as there will be too much noise for VHF communications when it is overhead.
How to Send a MAYDAY
A MAYDAY is only sent in case of an emergency. There are other distress calls, such as a Pan Pan, that request help but are less immediate. MAYDAY means you are in immediate danger of death.
If you abandon ship, the Coast Guard and rescue teams need to know. Here is an example of a MAYDAY you can send.
Make sure your VHF radio is on channel 16. This is the channel reserved for emergency communications. You must have a DSC-enabled radio. Press the DISTRESS button; the radio will beep once. 
This will transmit all of your boat's information to the Coast Guard. Press the transmit button and repeat MAYDAY MAYDAY MAYDAY. After this, enter your vessel name, identification number, and enter your position.
You can now detail the nature of the emergency. Inform the Coast Guard and rescue teams of what has happened. Explain also how many people are on board. Finally, explain the help you need.
Notable cases
A notorious case was the 2013 abandonment of the MV Rhosus in Beirut, Lebanon, the unloading and storage of its explosive cargo for years, and the subsequent catastrophic explosion on August 4, 2020. A previous crew had mutinied over non-payment of wages. When the ship docked in Beirut, it was detained for non-payment of port fees, and the owner did not respond to the captain's communications. The captain and three crew members remained on the ship, unpaid, for a year, depending on the port agent for food and water to keep them alive. The explosive cargo was discharged as collateral for unpaid debts and left for years in a warehouse until it exploded.
Celanova, a damaged Spanish-flagged gas tanker with 15 crew trapped in Manila, Philippines, for months in 2020. The ITF and the International Labor Organization intervened to allow the crew to disembark, and the ship was sold, presumably to pay off creditors.
Conclusion
Being prepared is the best way to deal with a situation as frightening and stressful as abandonment. Knowing what to do, having the right tools, and staying calm are all key elements to surviving until rescue arrives. Make sure you have a VHF radio, an EPIRB, and an SAT phone. Have an abandoned ship bag ready at all times. 
Communication will be the most important tool for survival, but make sure you have more than one option in case of failed equipment. Familiarize yourself with your emergency devices and know how to use them, so you can teach others. Keep yourself calm and confident that you will be able to survive this ordeal.

For more news and information on maritime life and safety follow Agemarin.